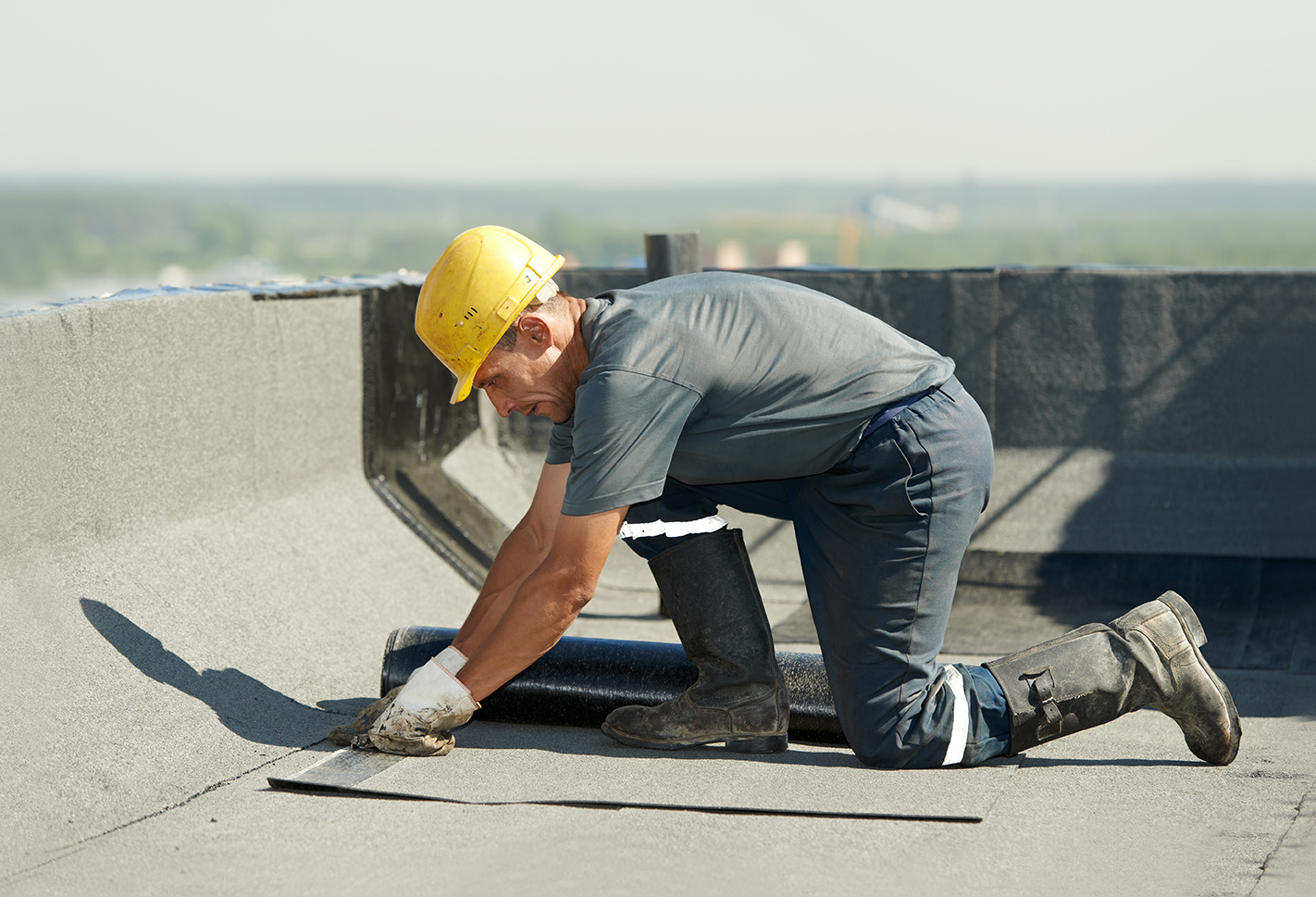 Do you need a flat roof repair Las Vegas Company to take care of your roofing problems, contact Elite Water Damage Las Vegas today? We service the whole Las Vegas area and can help you with your roof repair request.
A flat roof is a cost-effective way to add extra rooms and building a flat roof reduces roofing material and labor costs. In general, these roofs are waterproof, but there comes a time when this type of root gives you a big problem. Water damage happens when the flashing wears out or the roof is not watertight anymore.
Each flat roof constructed from different materials such as fiberglass, concrete, or even corrugated metal. Depending on what materials used to construct the roof the repairs can also vary in costs. For instance, a corrugated or fiberglass one has a slight slope for water to run off while a flat concrete roof is prone to cause leakage problems if not maintained.
To prevent this from happening you need to have the roof layered with a watertight seal and there are various methods to get this done.
Keeping the Flat Roof Maintained
One of the best methods for preventing water leakage on a flat roof is to seal it with a membrane coating that comprises of rubber. This helps to increase the roof's lifespan and reduces the maintenance costs over time. You should never neglect your flat roof and need to keep it maintained.
A low-slope flat roof – this type of roof needs recoating and done by a professional roofer. The roofing company will ensure there is a proper drainage system in place to make sure the water does not accumulate on the roof and evaporates.
Repairing the Flat Roof
If you have noted damp patches appearing on the ceiling, there is a leak. Elite Water Damage Las Vegas can help you to find the cause of the problem and give you advice. The best time to fix this problem is in the summer before it gets too hot. The warm weather makes it easier to spread compounds on the roof. Once we get on your roof, we will use a sweeping brush to sweep away debris to determine any damages around the flashing edges and roof.
The flashing is a seal found on the border of the roof. The part fixed to the brickwork creating a seal to prevent moisture and water entering the home. The most common cause of leaks is the flashing that has pulled away from the wall. We can replace the damaged sections and apply a rubberized coating to the flashing.
Other affordable options to use roofing felt for the flat roof, but needs regular maintenance. As a professional flat roof repair company, we can help you to repair your roof with roofing felt. Here we will layer the felt and bitumen to bond it to each other and finish it off with special mineral chips to help strengthen the roof. This compound needs a new application every five years.
Repairing a Concrete Flat Roof
A concrete flat roof needs a lot of attention to keep it maintained. The main cause of concrete flat roofs cracking or shifting is ground movement and foundation settlement. If your concrete flat roof needs repair, the process is straightforward. Elite Water Damage Las Vegas will power wash the surface and remove loose material. After preparing the roof, you need prime the roof with a bonding liquid. What this liquid does is flow into crevices and cracks and bonds to the concrete.
If you need a helping hand in repairing your flat roof, contact us to inspect the roof and provide you with a quote today.